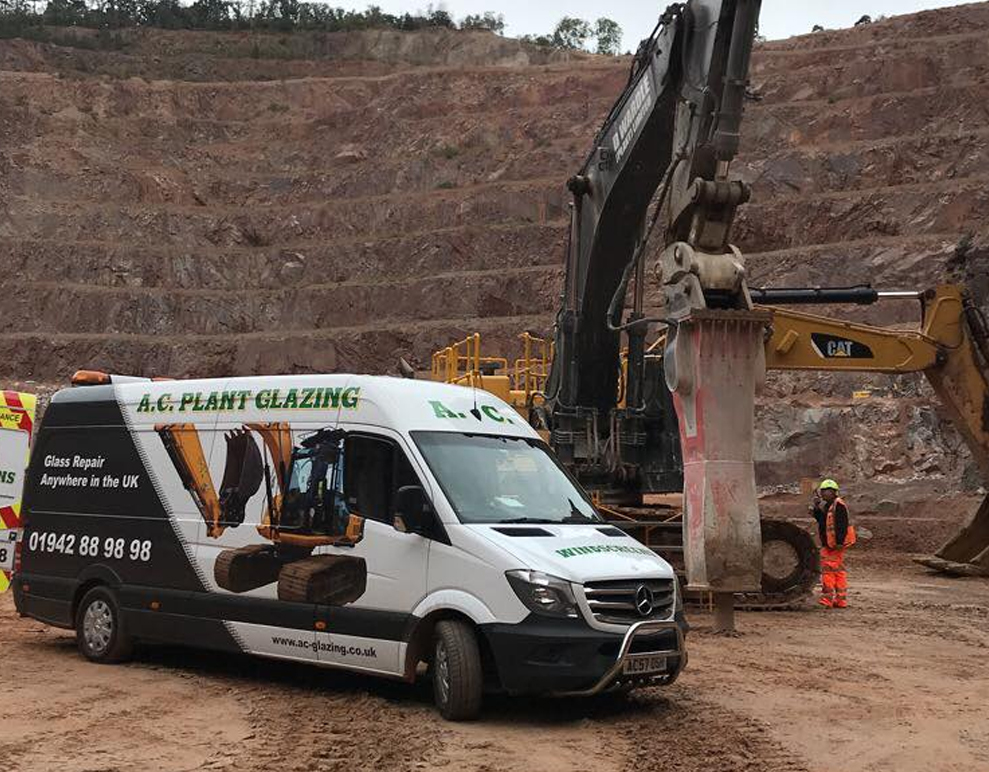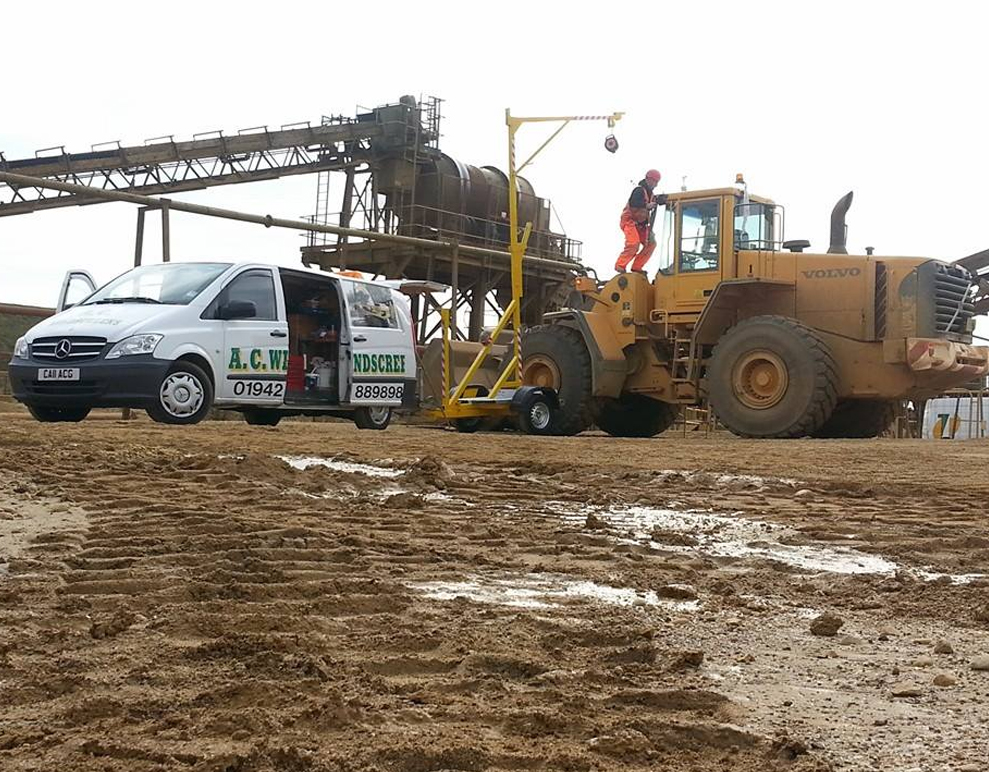 Our Vision.
Over the years we have built a solid reputation due to our fair prices, efficiency and reliability and because of our large work rate we have yet to face a problem our collective experience cannot overcome.
We've worked on diggers and tractors in quarries, mines, garages, plant yards, woodlands , fields, and also on building sites, farms, open cast mines, demolition sites, golf courses, landfill sites, railways, runways, rivers, canals, and at the side of the road.
In short, there's pretty much nowhere we haven't been and nothing we haven't seen when it comes to glass.